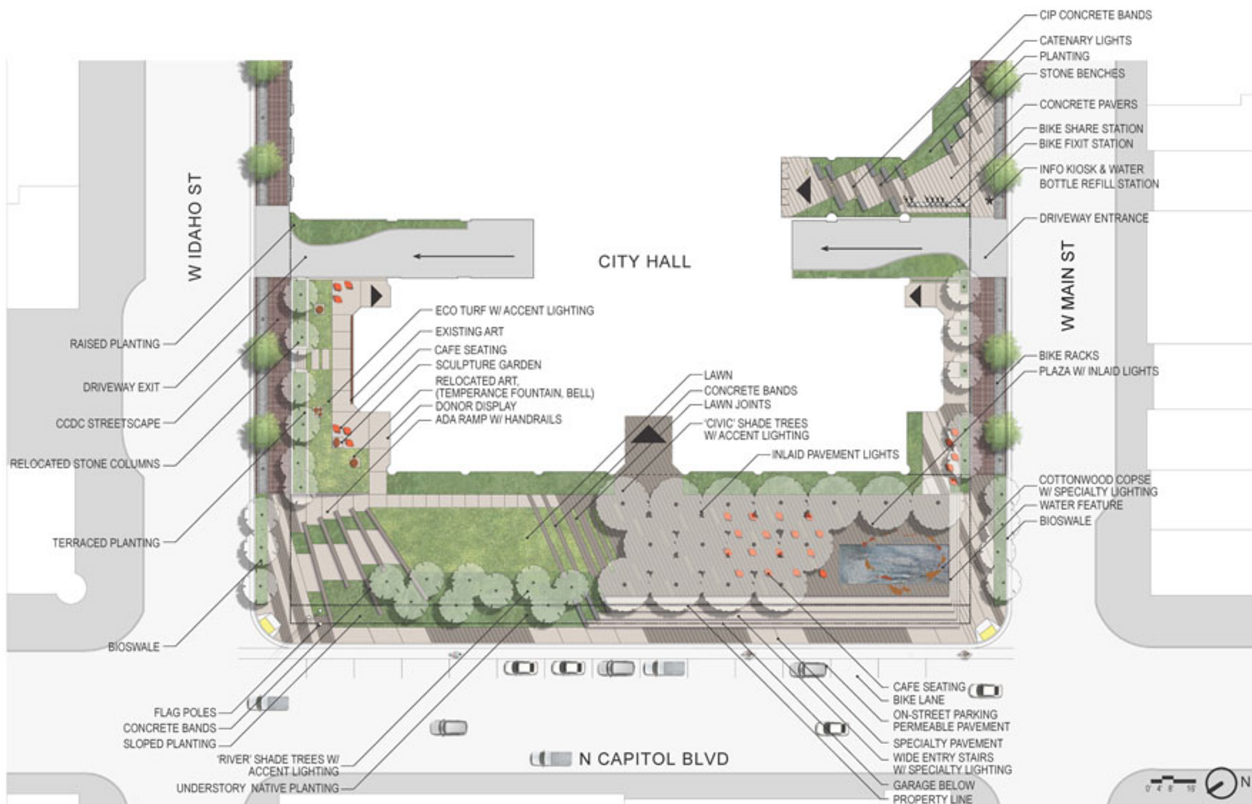 Type: Public park

Status: Under construction

Location: City Hall, on Capitol Blvd. side

Estimated cost: Unknown

Developer: City of Boise

Notes: Earlier plans for a a fountain fizzled. Project delayed due to construction of City Center Plaza which moved bus parking to the lane in front of the plaza. Current plans would convert largely brick plaza to one with grass and trees, with the removal of the fountain which is leaking at a subterranean level. A new water feature would be featured.